8 Athletes Who Made It Rain
Athletes – they're just like us. If we all made hundreds of millions of dollars and spent it on the most absurd things you've ever seen. Here are some of the most outrageous athlete spending habits from guys who were absolutely hated by their accountants.
1. James Harden
After Harden demanded a trade to the Brooklyn Nets in November, the only people sadder than Rockets fans were the strippers of Houston. Harden's strip club spending habits are so legendary that he literally has his jersey hanging from the rafters of one of the clubs that decided to honor him after he spent over $1 million in a single night.
In an ironic twist, he also reportedly spends more than $500k a year on his wardrobe. So he's generally either paying for his own clothing or for someone to take off theirs.
2. Vince Young
The former Heisman runner-up and first-round pick loved one thing in this world, and unfortunately, it wasn't winning. It was cheesecake. During his rookie year, Young reportedly spent $5,000 a week at the Cheesecake Factory, including one tab that was over $15,000.
That's definitely way too much money to be spending at a chain restaurant, but still (somewhat) understandable if you're taking 7-8 friends and balling out. What's not understandable is the time he spent $22,000 buying 120 of the 130 seats on a Southwest flight because he "wanted some peace and quiet." Buy yourself some noise-canceling headphones and get a Xanax prescription like the rest of us, Vince.
3. Gilbert Arenas
Mr. Arenas made over $160 million in his 12-year NBA career and somehow spent nearly all of it. His $3.5-million house in Virginia had every single amenity you could imagine – a movie theatre, an outdoor pool with a full grotto, and a gigantic shark tank that cost $30,000 to install and an additional $80,000 a year to maintain. That's right, this man spent more than the majority of Americans make in a year to feed some apex predators. Seems smart.
4. Floyd Mayweather
It's a good thing that Mayweather is currently the highest-paid athlete of ALL TIME because he needs all the money he can get with his spending habits. Like Harden, Mayweather is well-known for his ability to throw money at women, whether it's the professionals at the strip club (reportedly over $50k every night) or his fiancee, who received a $16 million engagement ring and then left him a few months later (maybe it was all the strippers).
5. Marquis Daniels
This necklace cost over $60,000.
Yes, that's his head in necklace form.
6. Joe Johnson
His 1,000+ sneaker closet is estimated to be worth millions and comes with a fingerprint security device, mirrored ceilings, a bed, and a basketball hoop. It's also 500 square feet, which is literally bigger than my apartment. I wonder if he'd let me live in his shoe room.
7. Danny Granger
After making over $68 million in his career (pretty insane for such an average player), he spent his fortune on building his own Batcave in his New Mexico mansion.
According to Granger, "It's based on the Batcave from the first set of Batman movies – starting with Michael Keaton" and has "a drive-in pathway or tunnel that lights up as you drive through it. It'll also have this kind of circular island, where you park your car on this big circle, and the circle spins so that you never have to back the car out."
This is honestly so cool, I'm not even mad.
8. Mike Tyson
Where to begin with Mike Tyson? He made over $400 million in his career and spent every single dime of it. I can't write anything funnier than a simple list of his spending habit in the first 33 months after he was released from prison in 1995:
$4.5 million on cars and motorbikes (19 vehicles he bought for friends)
$100,000 per month on jewelry and clothes
$400,000 on pigeons and a variety of big cats such as Siberian tigers
$125,000 per year for an animal trainer to take care of the big cats
$240,000 per month for walking around money that he spent in daily life flexing
$300,000 on lawn care and garden maintenance alone
$230,000 on cell phones, pagers, and phone bills
He's also said to have bought over 111 cars during the course of his life and once got his first wife a golden bathtub that cost $2 million. $2 million! I think I've taken maybe four baths in my life after I turned 9 years-old. That would come out to a cool $500k per bath. Not a math guy, but that does not sound great.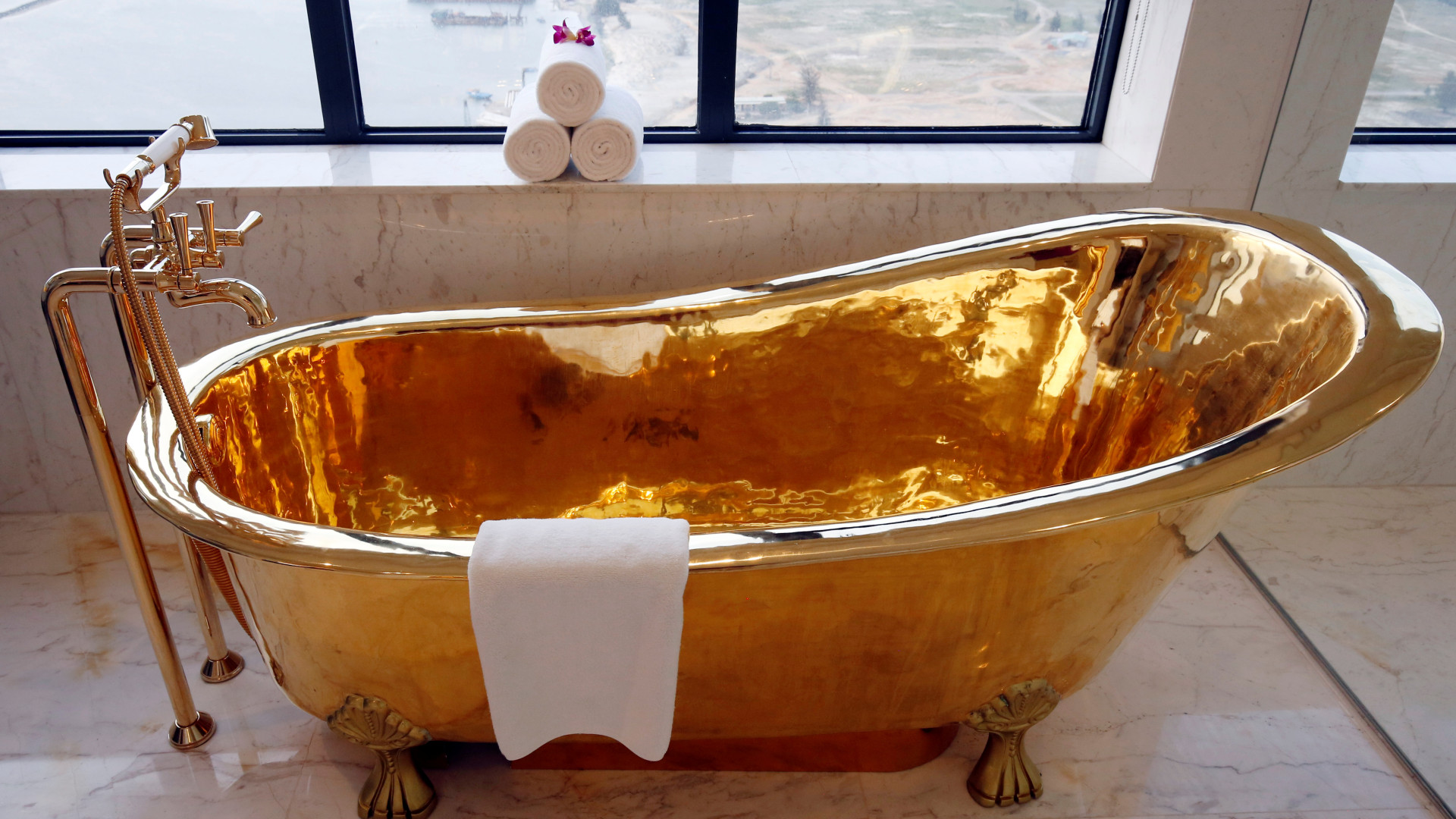 Conclusion: Athletes' Moronic Spending Habits & Me
Say what you want about these athletes and their moronic spending habits, but I would probably do the exact same thing if any of my parlays ever hit. All this article has done is motivate me to go make enough money that I can blow it on bathtubs and Batcaves like any responsible American.